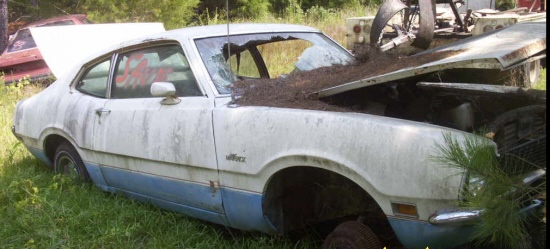 If this one could talk, it would say "Save Me!! At least it says
SAVE on the passenger door window. Ivy Collins from Lufkin, Texas sends us a 1972 Maverick Sprint he found in Fodice. It's off Hwy 287. Ivy tells us that a company out of Houston gave the junkyard $10,500.00 for the 100 cars to crush. He says, "I got the Maverick for $150.00". I believe he plans to part it out.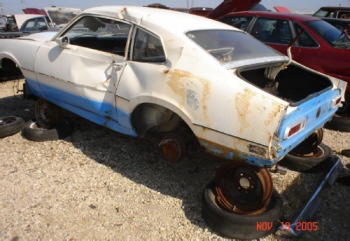 Here is yet another 1972 Ford Maverick Sprint. Ray Parrish found this one perched in Barry's U-Pull-It in Gulfport, Mississippi. Not only is it a rare car, but it also has some rare features: 6 cyl. engine, 3-speed on the column, Factory Air Conditioning, and it sold new out of the New Orleans, Louisiana District Sales Office after being built in May of 1972. Ray writes: I got quite a few parts off it when I was there and still may go back to get the fenders which are worth saving. I got the complete clutch pedal setup which was the main item I wanted...and lots of other nice trim parts.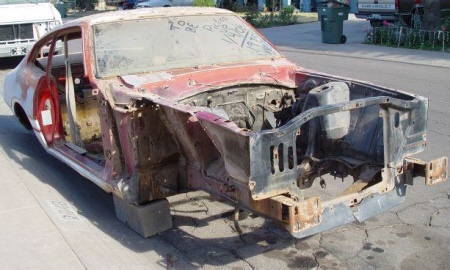 Here rests a 1975 Ford Maverick Grabber waiting by the curb in Phoenix, Arizona for it's flatbed ride to Maverick Heaven. Pretty sad considering only 8,473 1975 Grabbers were ever made.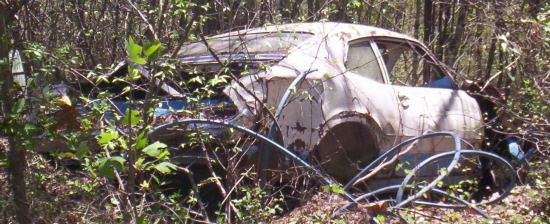 It is yet ANOTHER 1972 Ford Maverick Sprint. This one submitted by Travis Lipps. He found this Sprint in a junkyard located in Gadsden, Alabama. He adds that it has been there for many, many years.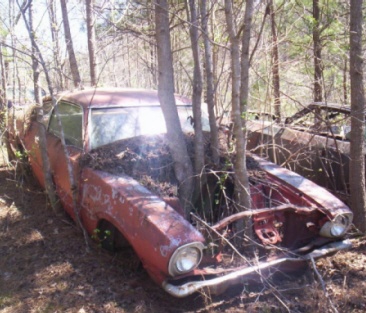 Yet another picture from Travis Lipps and the junkyard in Gadsden, Alabama. No confirmation if this 1970-1972 Maverick is a Grabber or not...but it does have a rear spolier. The car has been sitting so long that it now sprouts 5 trees growing out of the engine compartment, and the trees in the back are starting to lift the Maverick up off the ground!!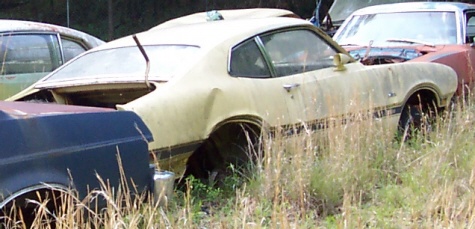 Here is a 1971 Ford Maverick Grabber resting comfortably in a junkyard in Western Tennessee. Thanks to Tom Butas for the picture.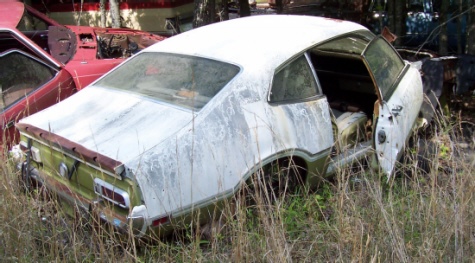 Tom Butas also snapped a picture of this corpse discarded in a Western Tenessee junkyard. Looks like a 1973 Ford Maverick Grabber in a unique white and green color combination.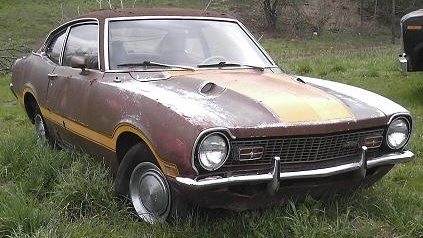 Here is a unique 1972 Ford Maverick Grabber. It is brown with yellow hood and side stripes. It also features a vinyl top.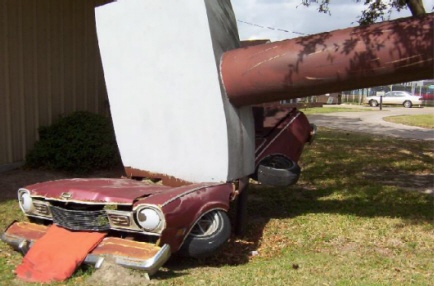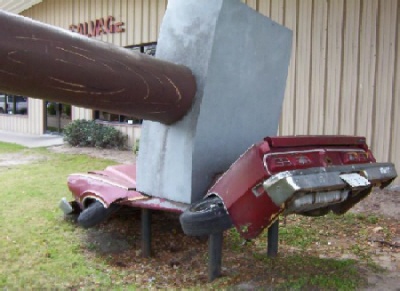 HAMMER TIME!! Oh yeah.....somebody dropped the hammer on this big bumper 4-door Mercury Comet...and dealt it the death blow. These pictures were submitted by Ed Davis from Spring, Texas. He tells us he found the crime scene at Bingle Auto Salvage, located on Bingle just north of Long Point in Houston, Texas.